The OBIE LINK GUARD – protect your dirt bike linkage against damage from ROCKS, LOGS and DIRT . . .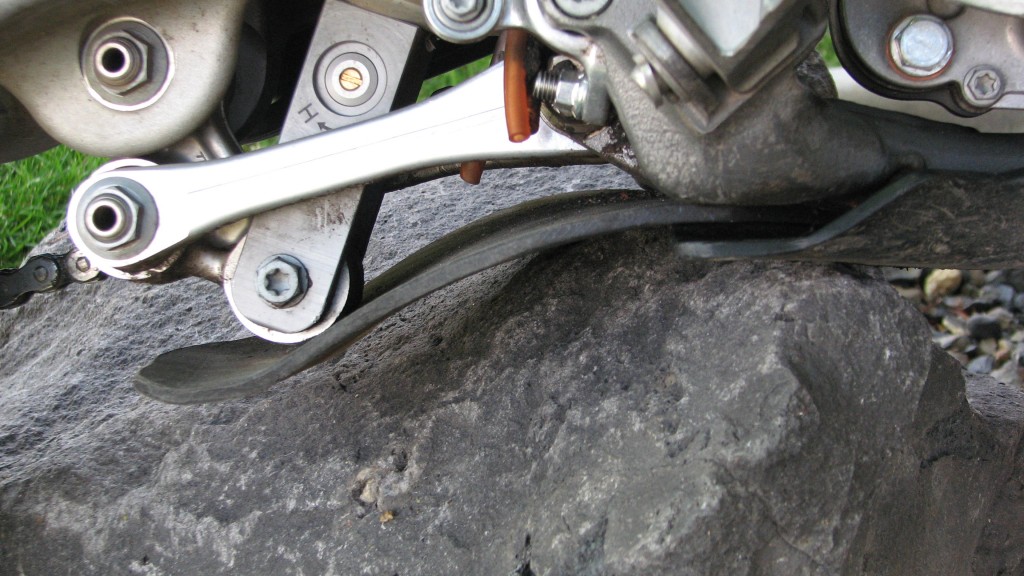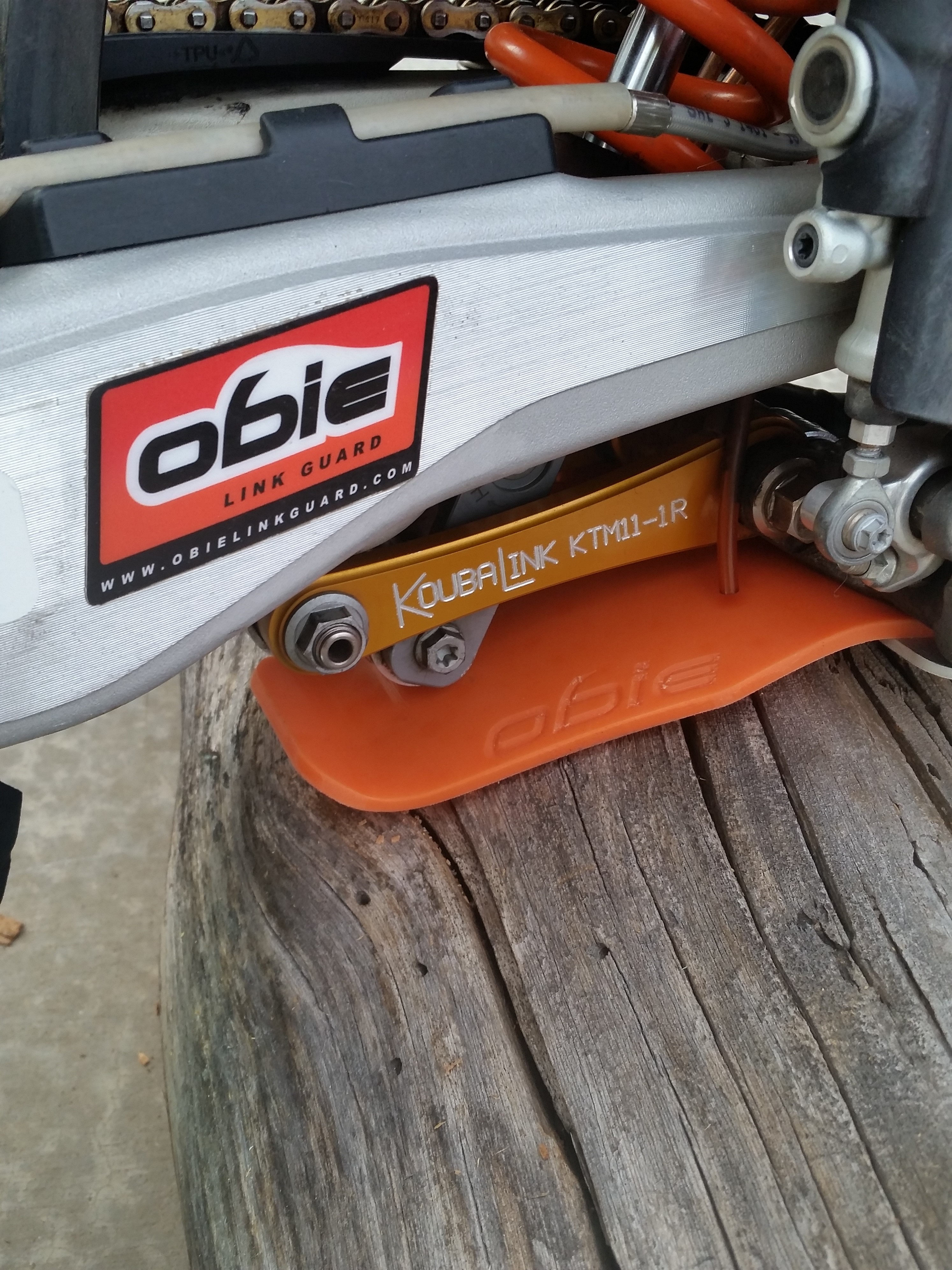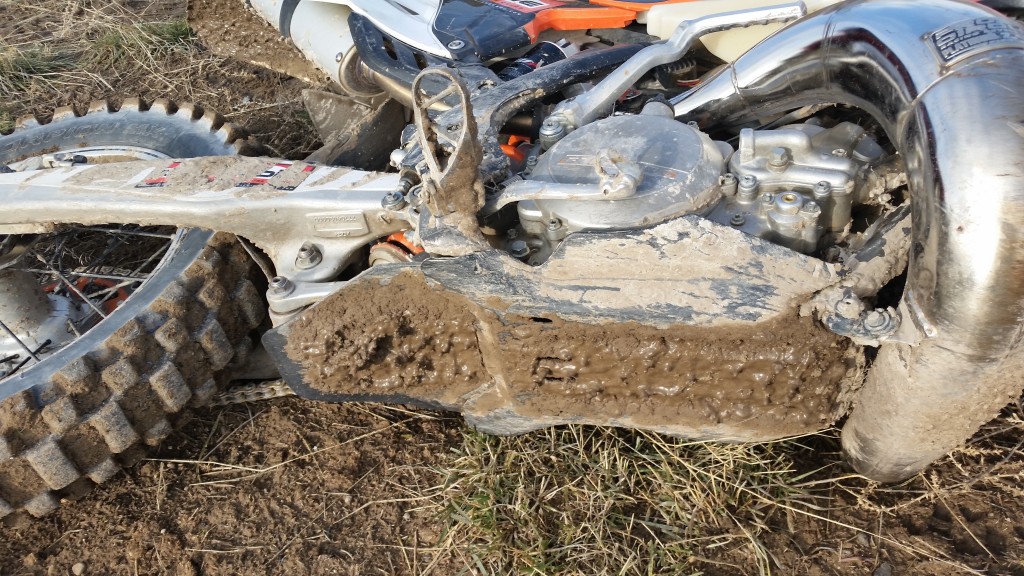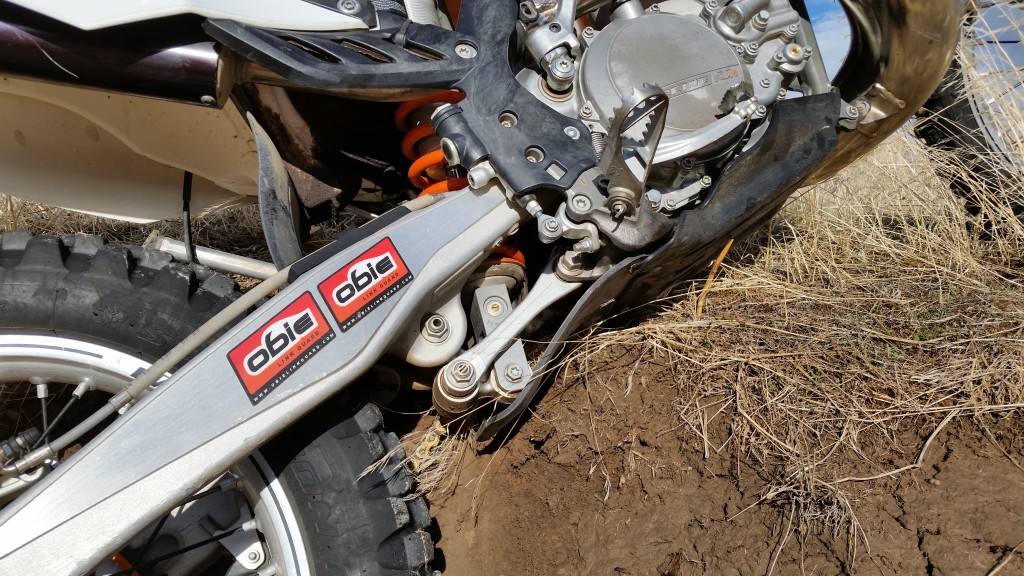 Hey there!  My name is Mark Olberding and I love riding dirt bikes – it's my passion!  I have been trail riding and racing in Idaho for 40 years.
The creation of the Obie Link Guard began in my garage a couple of years ago.  I noticed that my KTM linkage was getting trashed with dirt.  I had also recently hammered my linkage a few times on some rocks and logs while I was trail riding near Stanley, Idaho and again on some trails in Idaho City.  I currently have an Acerbis skid plate on my bike, however, the skid plate does nothing to protect your dirt bike linkage.
The Obie Link Guard on an orange Acerbis Skid Plate. #obielinkguard #dirtbikelinkageprotection #motolinkage pic.twitter.com/WncoQuCEaZ

— Obie Link Guard (@ObieLinkGuard) January 26, 2014
Out of necessity and considering that you ALWAYS want to protect your dirt bike linkage CLICK HERE to view affordable lowering linkage by KoubaLink, I had to come up with some sort of an affordable link guard that would protect and extend the life of the linkage, as replacing the linkage can be quite expensive.  The Obie Link Guard design protects the bearings and extends the life of the suspension.  The design also makes it easier to ride (or skid) over logs and rocks as the linkage won't get hung up, AND there is less maintenance for linkage bearings and less greasing is needed, which helps reduce the cost of linkage replacement see our blog post here.
There are several different Obie Link Guard models to choose from for KTM, Husqvarna, Beta, Honda, Kawasaki, Suzuki, Yamaha and Sherco to accompany the various skid plates that they attach to.  We also now have an Xtreme guard for those Xtreme riders.  The Xtreme guard is made of a 20% thicker, durable plastic.  The Xtreme guard will fit KTM and Husqvarna 2-stroke and 4-stroke with certain skid plates see the Xtreme Obie Link Guard here.
Please feel free to check back or contact me if you do not see the Obie Link Guard that you need for your bike – I will make my best attempt at creating one for you!  Remember . . . PROTECTION IS GOOD!
Also, check out these other great Idaho products from AirPro http://airprofork.com/ and Reflex Racing www.reflexracing.com.
Post by Obie Link Guard.