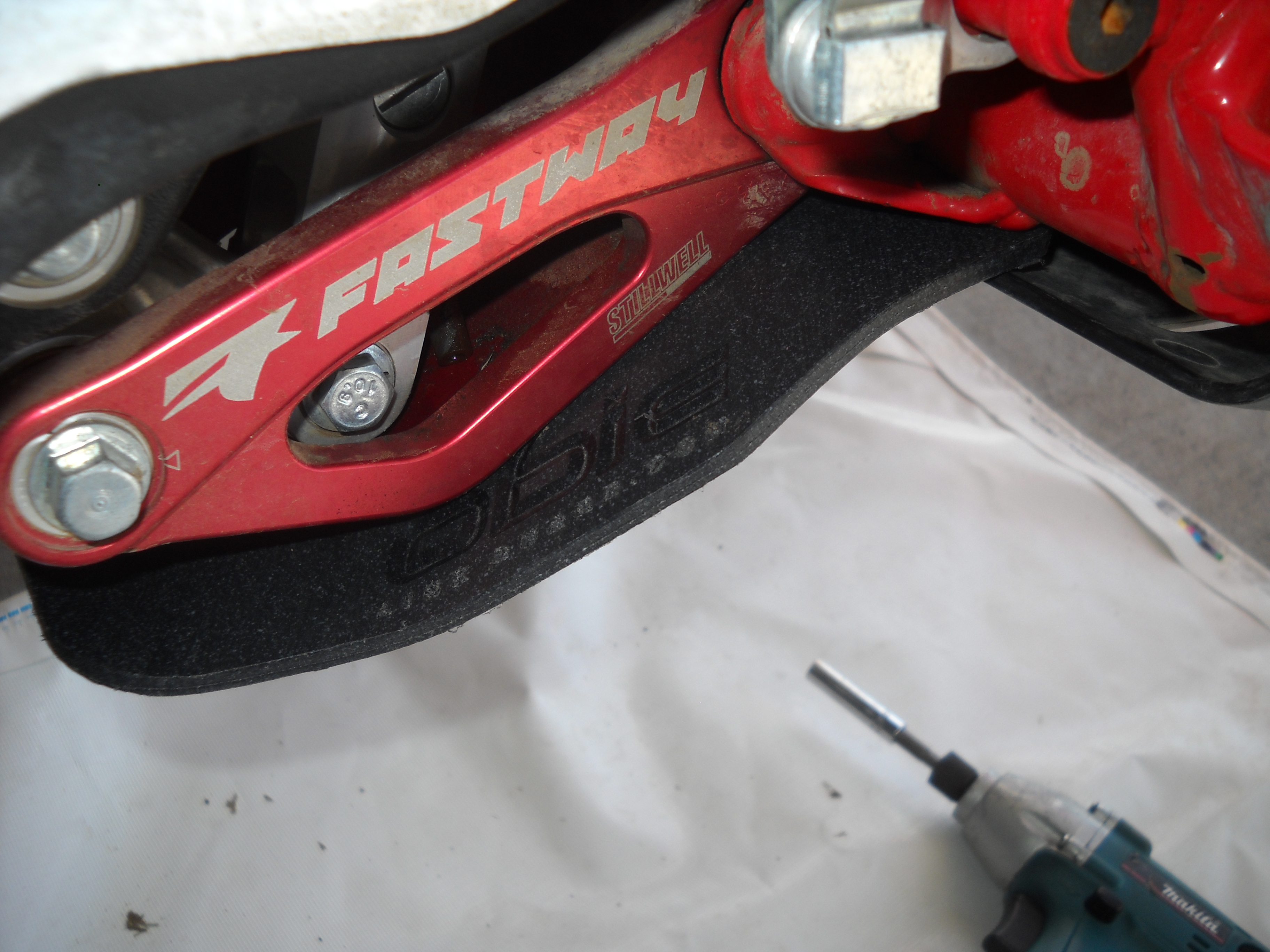 If you are running a Fastway/Stillwell Linkage Guard or a Slavens Link Skid Protector on your dirt bike – did you know that the Obie Link Guard will also help protect the linkage AND will keep the dirt out of the seals and bearings in the suspension?  We have had several questions about running these linkage guards and using the Obie Link Guard along with them.  The Obie Link Guard will fit – with no modifications necessary – and will provide another layer of protection for your linkage.
The Obie Link Guard design protects the bearings and extends the life of the suspension.  The design also makes it easier to ride (or skid) over logs and rocks as the linkage won't get hung up, AND there is less maintenance for linkage bearings and less greasing is needed, which helps reduce the cost of linkage replacement see Is Dirt Bike Linkage Protection Necessary.  The Obie Link Guard prevents sand and mud build up on the linkage, which then requires less pressure washing of the linkage area.
There are several different Obie Link Guard models to choose from for KTM, Honda, Kawasaki, Suzuki, Yamaha, Husqvarna, Beta and Sherco to accompany the various skid plates that they attach to.  We also now have an Xtreme guard for those Xtreme riders.  The Xtreme guard is made of a 20% thicker, durable plastic.  The Xtreme guard will fit KTM and Husqvarna 2-stroke and 4-stroke with brand-specific skid plates see here.
Please feel free to check back or contact us if you do not see the Obie Link Guard that you need for your bike – we will make our best attempt at creating one for you!
Remember . . . PROTECTION IS GOOD!