Description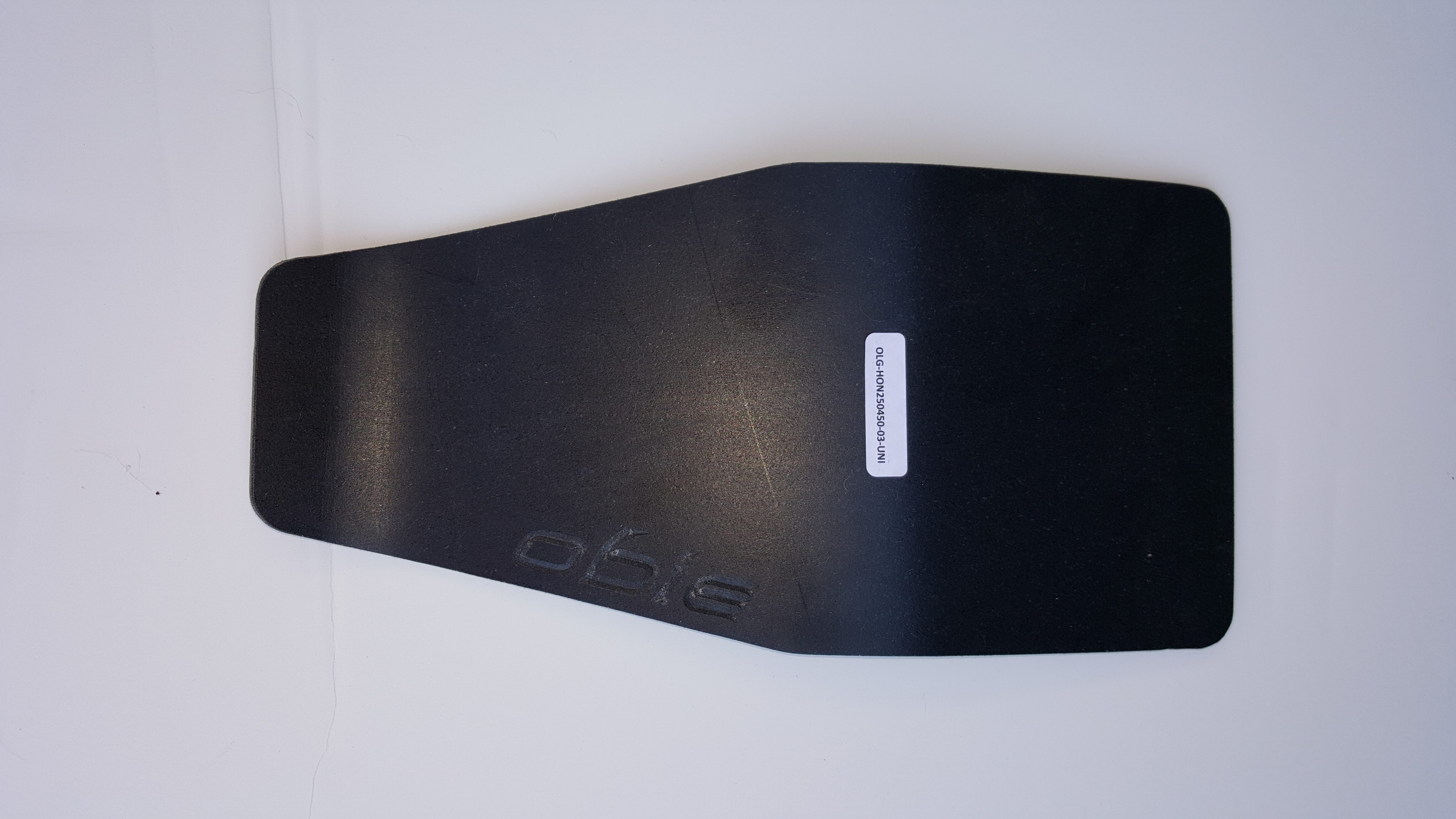 HONDA CR250 Linkage Protection  
This Obie Link Guard is for Honda CR250 linkage protection (Universal); Model Years: 2003-2007;  fitted with a miscellaneous aluminum or plastic skid plate.  Note:  This Obie Link Guard will require drilling skid plate and link guard for proper fitment.
The Obie Link Guard is made of durable, recycled plastic manufactured in the USA; is lightweight, and is contoured to fit snug against the linkage and skid plate.
Quick and easy installation!  Always install the guard with the engraved OBIE facing up on the right (kick starter) side.  You can find the installation instructions here.  Also, check out our installation video for further instructions here.
(If
we currently do not have the Obie Link guard to fit your particular skid plate brand, please contact us and we will make every attempt to build one for you.)
 REMEMBER . . . Protection is good!